Pain Medicine Consultant Profile: Chronic Pain Lead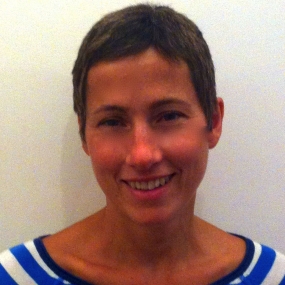 Dr Lucy Miller
Chronic Pain Lead
Dr Lucy Miller is a Chronic Pain Lead, based in North Devon District Hospital.
I graduated from Southampton University in 1999 and completed my pre-registration training which included general practice within the Dorset region. It was during this time that I decided to pursue a career in hospital medicine. I accepted a position on the newly formed 'critical care' rotation and during the intensive care attachment decided to complete the MRCP and commence anaesthetic training. Once novice training was completed I had the opportunity to spend 18 months in South Island New Zealand practising in both anaesthetics and as a 'Flying Doctor'; a truly fabulous experience. I think the strength of regional anaesthesia in the Christchurch Hospital first sparked my interest in pain medicine.
I've always enjoyed the pressure of a busy anaesthetic on call with critically ill patients and a good dose of adrenaline, however I have to confess to feeling unchallenged (also known as bored) during long elective anaesthetic lists and was profoundly aware that my previously gained knowledge was not being utilised fully.
It was the diversity of pain medicine at intermediate level training in Bristol with its complexities and multidisciplinary nature that attracted me to complete higher and advanced training in this field. I enjoy the combination of technical procedures, diagnostic skills and prescribing. The team environment with a holistic approach to patients supports my belief of patient centred medical treatment. This combines well with my interest in human factors (non-technical skills) within medicine and the use for simulation based teaching to improve these essential skills.
I have now completed my training in Bristol and gained my CCT in anaesthesia with a special interest in pain medicine. Along the way I have gained experience in six different specialities within three deaneries and a dozen hospitals in the UK and abroad before I have finally settled in North Devon. There is such a wealth of backgrounds that brings people into the field of pain which I feel supports the diversity and skills of the clinicians.
I am presently the Chronic Pain lead at North Devon district Hospital. I have a hugely varied job plan with combines beautifully with my family life (3 children). I currently have 2 clinics and an intervention list weekly while continuing a regular list in ENT (to accommodate my other interest of shared and difficult airways) and on call commitments. I will continue to work in my role as the Trainee representative at the Faculty of Pain medicine for another year. This fulfilling role has given me insight into the work of both the Training Committee and Faculty Board as they strive to improve communication and training in the evolving speciality of pain medicine.