RCoA Blog
Read the latest blog from the College and its partners - if you would like to suggest a blog topic or blog author, please email your suggestions to: comms@rcoa.ac.uk
---
by Professor Ellen O'Sullivan, Consultant Anaesthetist and RCoA Global Partnerships Chair
20 February 2019
The Royal College of Anaesthetists launched its Global Partnerships Strategy in 2016 and upon my election to Council that same year, I was elected Global Partnerships Chair. So much has happened since then, it feels like the seeds we planted then are now beginning to bud....
---
by Dr Sara Bowman, Consultant Anaesthetist and ACSA lead
23 January 2019
As a relatively new consultant and recently back from maternity leave I was looking for a role I could really get my teeth into. My boss, and clinical lead of our anaesthetic department suggested that I become the Anaesthesia Clinical Services Accreditation (ACSA) lead...
---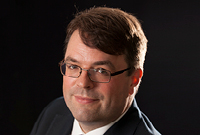 by Tom Grinyer, Chief Executive, Royal College of Anaesthetists
20 December 2018
The extent to which the NHS relies on European nationals really hit home to me when my son was taken seriously ill and admitted to my local hospital. For a week he received excellent care and slowly got better but I will always remember the German doctor who discharged him a week after admission on a cold, wet December Sunday morning...
---
by Dr Toni Brunning, Consultant Anaesthetist and Lifelong Learning Lead
11 December 2018
I was part of the launch plans for the new Lifelong Learning platform and travelled up and down the UK to various events, showcasing the platform to several hundred users and generally feeling overwhelmed by the positivity towards the new system...
 
---
by Dr Sarah Hare, National Clinical Lead, NELA
26 November 2018
November saw the publication of the fourth NELA report, presenting the outcomes and care processes of approximately 24,000 patients who underwent emergency laparotomy (bowel surgery) between December 2016 and November 2017...
 
---